http://webmariotti.ac-noumea.nc/spip.php?article269
Saint Patrick's Day at Mariotti
At Mariotti, on Monday 17th March, we all got dressed in green to celebrate Saint Patrick's Day. Do you know that Saint Patrick was born in Britain around AD 385 ? He was French. But when he was 16, he was captured by Irish pirates and became a slave in Ireland. Six years later he escaped, studied to become a priest and returned to Ireland to introduce Christianity. He died in March 17th, AD 461. He is the patron saint of Ireland.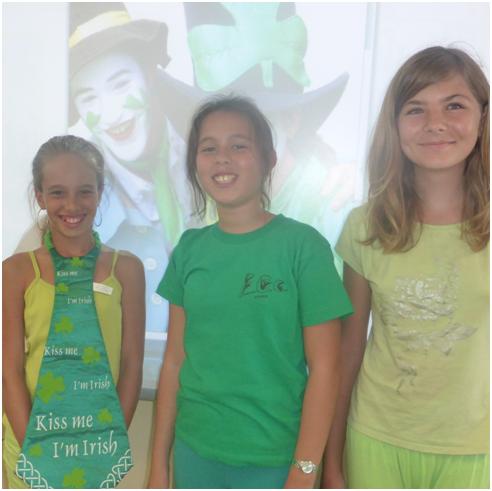 Here are Aurore, Tanya and Amélie. Aurore is wearing a huge green tie.
| | |
| --- | --- |
| | |
| Leela | Isabella |


607 class with two elder pupils who joined us for the photo.



605 celebrating Saint Patrick's Day.